DJG's disciplined investment strategy enables us to ignore the 'noise' and focus on generating attractive long-term investment results for our clients.
Our investment philosophy is firmly rooted in the belief that a 'buy and hold' approach coupled with a long-time horizon affords the investor the best prospect for attractive returns to meet their goals.
Our investment objective focuses on long term growth of capital to meet our clients' goals.
Our balanced approach combines our equity philosophy with investments in income generating fixed income securities. The philosophy believes diversification will provide investors with upside potential (stocks) while mitigating downside risk (bonds). This strategy is customized to meet our clients' objectives by balancing return potential with their risk tolerance to meet their goals. The balanced approach is regularly reviewed and rebalanced when needed.
Our equity approach focuses on companies with attractive long-term prospects, strong fundamentals, and superior management teams. Over the long term, we believe the market will reward companies that drive earnings and cash flows growth over time. 
Balanced Criteria
Equity candidates that meet DJG criteria
High Quality Bonds
Exchange Traded Funds (ETFs)
Mutual Funds
Diversification across security types, maturities, and industries
Equity Criteria
Qualitative 
Low Price Multiple
High ROE
Clean Balance Sheet
Positive Free Cash Flow
Discount to Intrinsic Value
Qualitative
Grow faster than inflation
Competitive Advantage
Management Integrity
Special Situations
Cyclical – ability to meet criteria through cycle
Turnaround/Restructuring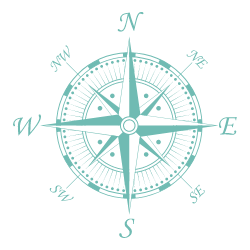 Address
775 Pleasant Street, Suite 5
Weymouth, MA 02189
Email
ray@djgfinancial.com
Phone
Phone (781) 331-8811
Fax (781) 335-7535
DJG
FINANCIAL SERVICES, INC.
Wealth Management & Financial Planning